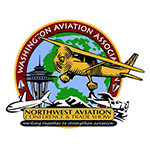 February 23rd-24th, 2019
Washington State Fair and Events Center, Puyallup, WA
Saturday:9am – 4pm; Sunday:10am – 4pm
The Northwest Aviation Conference & Trade Show is an opportunity to support the aviation industry while gaining exposure with aircraft owners and pilots.
Find us at Booths #824-829
February 23rd, 2019
Spencer Aircraft Supply 16911 103rd Ave E, Puyallup WA 98374
Saturday 6:30pm
Join us at Spencer Aircraft for our annual Appreciation Night, for our customers and suppliers. There will be food, drinks and music!
Hosted at Spencer Aircraft Supply
February 23rd, 2018
Spencer Aircraft, 16911 103rd Ave E, Puyallup WA 98374
9am – 4pm
In cooperation with the 35th annual Northwest Aviation Conference and Trade Show Greater Seattle Chapter Of The 99s Spencer Aircraft Presents: One Day Flying Companion Seminar for Non-Pilots. At this seminar you will learn: Why & How the airplane flies, how to read an aviation chart, who to talk to on the radio, how to navigate to where you want to go, what to do in an emergency, safety tips and much more!
Contact Andrea Chay at andrea40@juno.com to reserve your seat for $49.50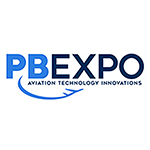 March 13th-14th, 2019
Broward Convention Center, 1950 Eisenhower Blvd, Fort Lauderdale, FL 33316
8am – 5pm
Join the only interactive environment that integrates the
aviation, aerospace and defense industries with technology and ecommerce solutions.
Bringing together buyers and sellers in the aviation, aerospace, and defense supply chain is the ultimate goal of PartsBase. In addition to providing efficient e-commerce solutions for buying and selling aircraft parts, PartsBase understands face-to-face interaction is vital for building long-term business relationships. PBExpo expands the current virtual community into a live, interactive tradeshow
See us at booth #523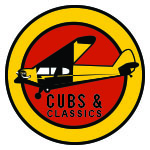 August 24, 2019
Spencer Aircraft, 16911 103rd Ave E, Puyallup WA 98374
9am – 3pm
Come to Thun Field KPLU for Thun Cubs & Classics 2018! Drive your classic cars, fly your plane. Bring the whole family!!
Vendors Welcome!